Crop selected images PowerPack
Power Pack Guide > Crop selected image(s)
Crop selected image(s)
This feature allows you to quickly crop all the images selected. This is a really useful feature to have, especially after you have inserted images into placeholders. PowerPoint will automatically "fill" the image into the placeholders. With this tool you can quickly change that.
Select the images you want to change the crop setting on
Click on Crop a. Choose Crop to Fit. This will adjust the image to "fit" perfectly within the selected shape, keeping its aspect ratio b. Choose Crop to Fill. This will fill selected shape with the image. The image will keep its aspect ratio. c. Choose Crop None. This will stretch the image so that the whole image fits inside the selected shape.
All the images you selected will have the same crop setting applied.
The below animation shows you how images are placed into placeholders. Afterwards all three cropping features are used to demonstrate what happens to the images.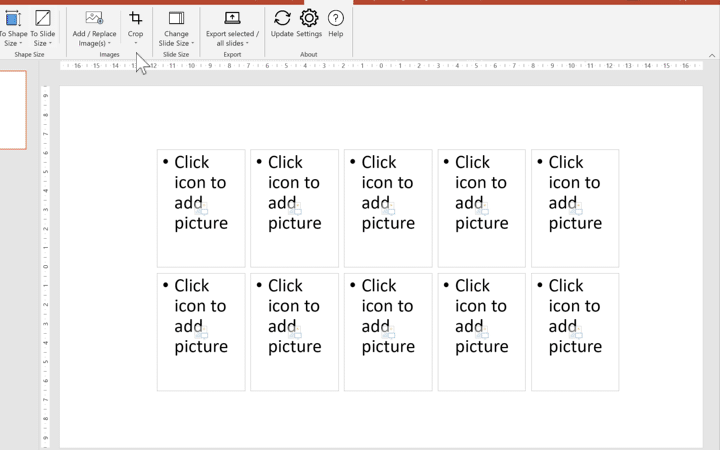 ---
Back to Power Pack Guide