Insert image(s) into placeholders in Power Pack
Power Pack Guide > Insert image(s) into Placeholders
Insert image(s) into Placeholders
This feature allows you to insert images into image placeholders in your PowerPoint presentation. For an introduction to what imace placeholdes are read the following article: Image Placeholders 101.
Click on Add images into placeholders
Select the images you want to add
Click on the repeat Image Sequence, if you want the image sequcence to start from the beginning again if there are more placeholders than images (this ensures that every placeholder gets filled with an image)
Click OK
All the images you selected will now be placed into the image placeholders from the start of the presentation.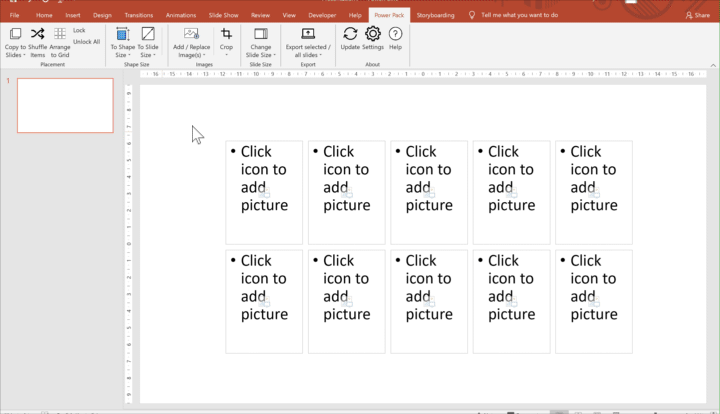 ---
More resources:
---
Back to Power Pack Guide