---
Insert any of your TPT products into PowerPoint with one click
---
Features
Insert Products into PowerPoint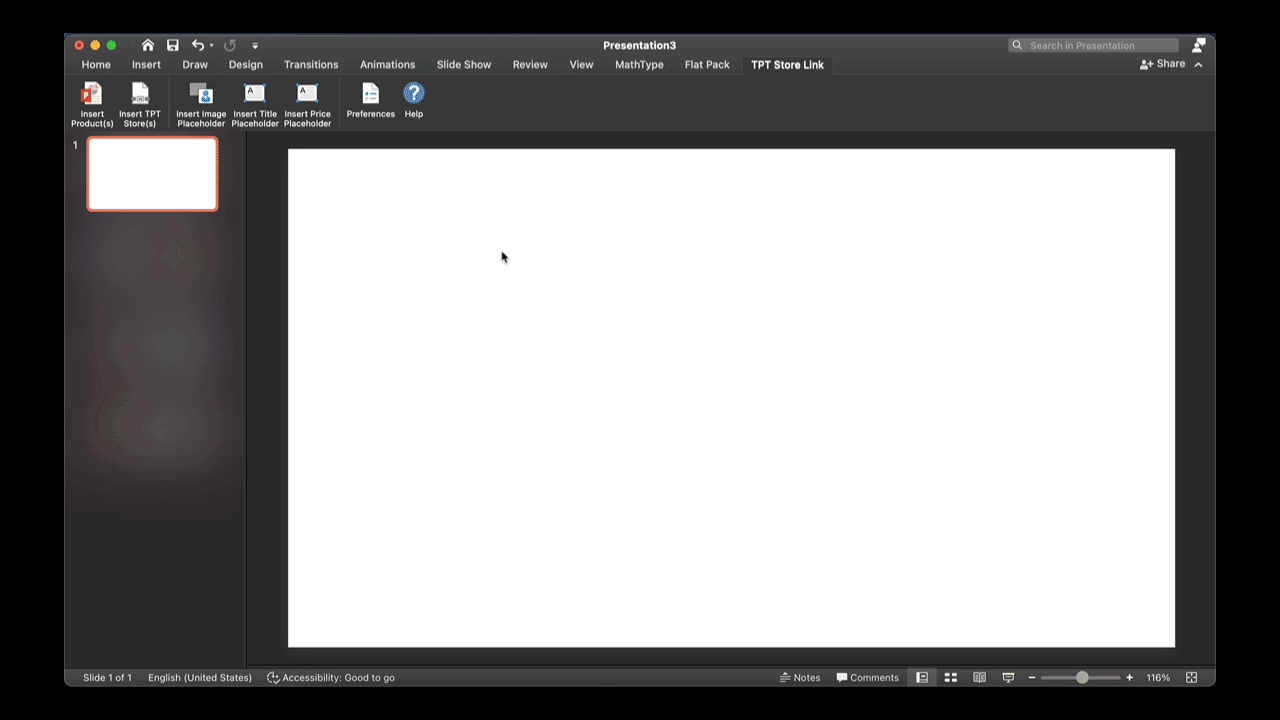 After installing the add-in a new tab in PowerPoint appears
Click on "Insert products"
Select the product(s) you want to add into PowerPoint
Choose the layout - 2 product(s) per slide
If you choose more than 2 products, more slides will automatically be created for you
Click OK
the product's cover image is inserted, as well as the link to the product
Use customisable placeholders
You can customise how and where products should be inserted into a slide. This allows you to create product catalogues, custom advertising slides etc.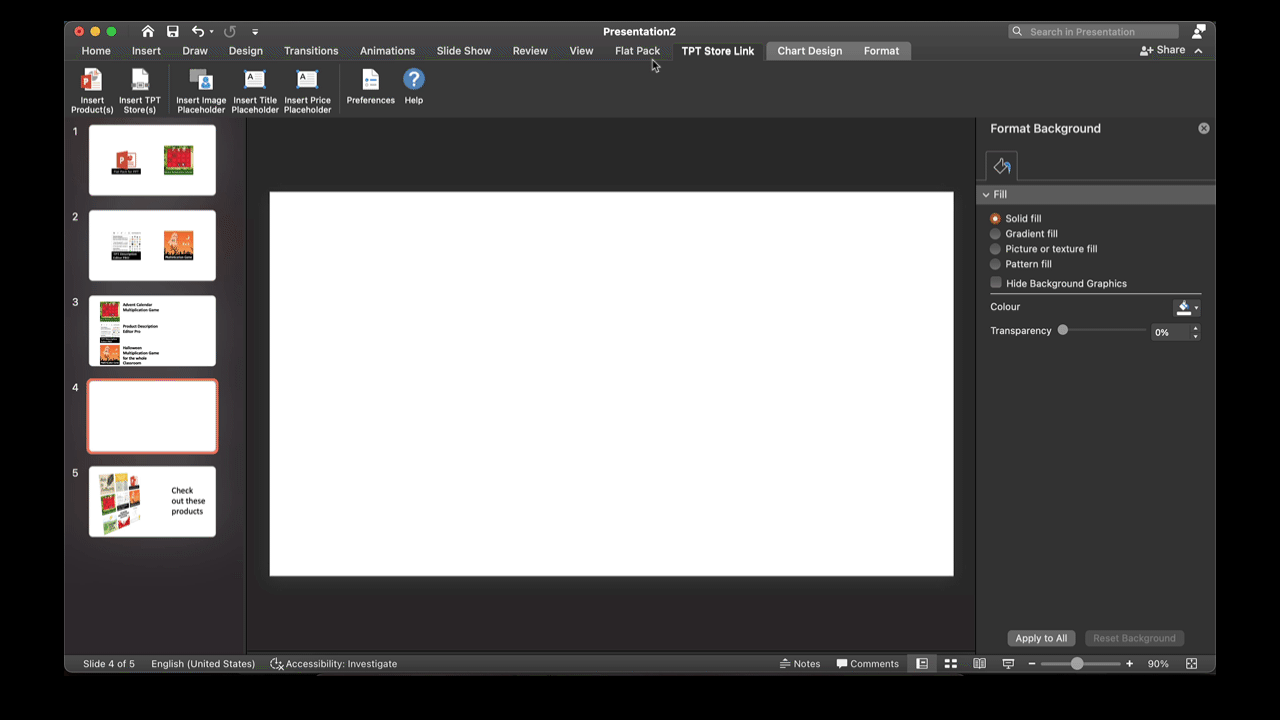 Click on "Insert Image Placeholder"
Click on "Insert Title Placeholder"
In the title placeholders, enter add $price$ as text
Copy these placeholders to where you want them in the slide
Change any styles on the placeholders
Click on "Insert Products" and select the products you want to insert
The products will automatically fill all placeholders
If you choose more products than available placeholders, more slides will automatically be created for you
Bonus feature: Add TPT store logos and links
Give credit to other TPT stores (i.e. clipartists). This inserts TPT store logos and links to the store.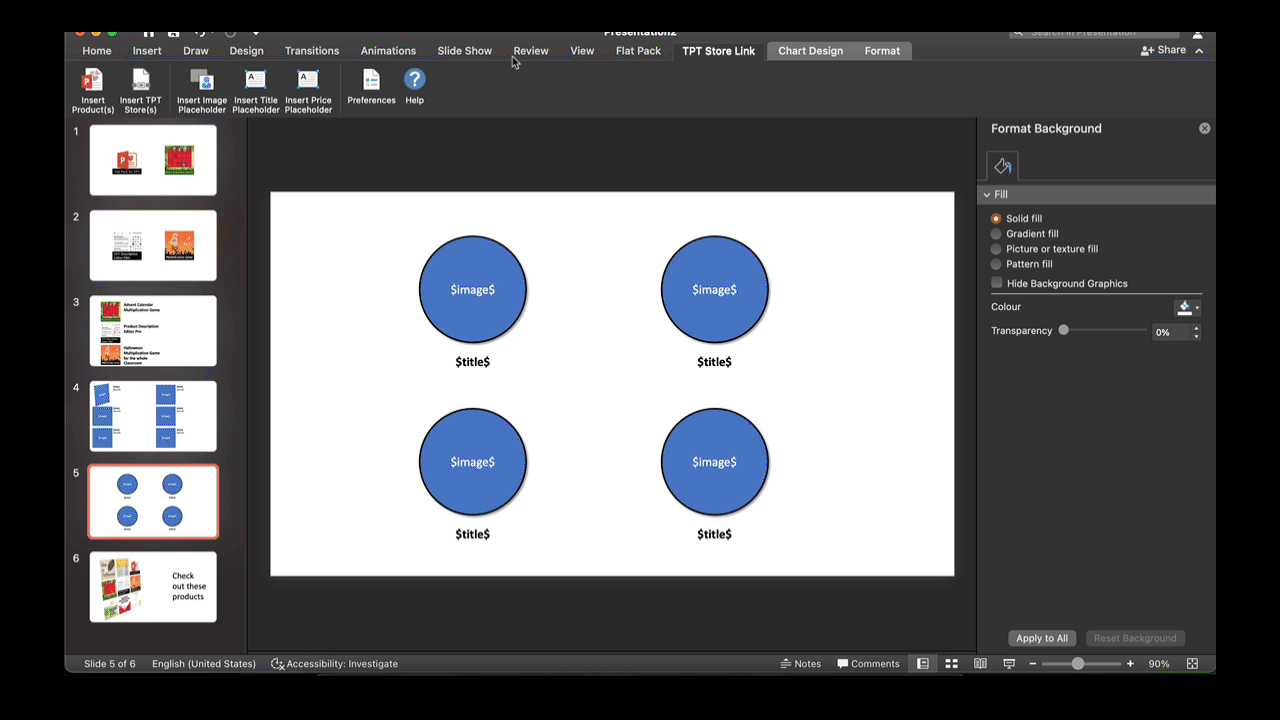 Click on "Insert TPT Stores"
Select the stores you want to give credit to
You can add more stores to the selection list by going to the Preferences tab
FAQ
What are the pre-requisites?
Mac
Will run on any Mac version. Microsoft Office PowerPoint 2016 or newer.

Windows
Any Windows version. PowerPoint 2010 or newer.
Is there a refund policy?
If you are not happy with your purchase for any reason you can request a full refund.